Two Brothers, One Vision
Having worked as an accountant in practice, Des O'Neill co-founded the OmniPro Group, in partnership with his younger brother Micheal O'Neill, who was already running his own web solutions business.
With a mission to make the work of accountants in practice more fulfilling and profitable, Des brings his insider knowledge of the world of accounting to OmniPro, while Micheal drives its growth through his insights and passion for business management and marketing technology.
Together they share the belief that when empowered to achieve their best, accountants can deliver transformative results for their clients.
Yet, as accountants, our training, aptitude, insights, experience and, above all, relationships with clients, uniquely position us to look to the future – to advise on what should happen next month and next year to drive the growth and development of the business.
We believe that when truly empowered to do this, the accountant's impact can be transformative – for clients and companies, but also beyond – to employees, communities and everyone the business touches.
In essence, it is a business built by accountants for accountants.
Micheal O'Neill
CEO
Des O'Neill
Managing Director
Caroline Fry
Training Manager
Damien McLaren
Consultant
Jonathan Reynolds
Digital Content Curator
Elizabeth Cuddy
Marketing & Digital Development Executive
Annemarie Cullen
Financial Controller
Anne Butler
Head of Company Secretarial
Garret Wynne
Practice Support Executive
John Murphy
Practice Support Executive
Neill Doran
Practice Support Executive
Aoife Cullen
Accountants Assistant
Cynthia Cope
CPD Event Manager
Marion Doyle
Customer Service Manager
Aideen Edwards
CPD Programme Manager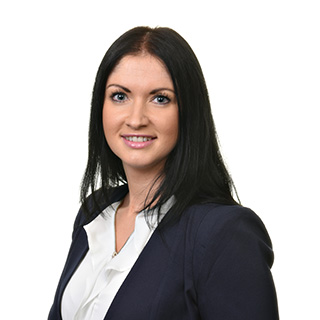 Laura Kelly
Chief Company Formation Manager
Sinead Gortland
Trainee Company Secretary
Susan Levingstone
Support
Jackie Molloy
Receptionist