Mike and Colm take a look at one of the key areas that is being raised on AML monitoring visits – customer due diligence .
They will be delving deeper into Anti Money Laundering at the Irish Accounting and Tax Summit.
The Irish Accounting & Tax Summit Virtual is a fully interactive, live, virtual, event bringing Ireland's top CPD speakers directly to your laptop, tablet or device.
Discover the full line up and register your seat here:
www.accountingandtaxsummit.com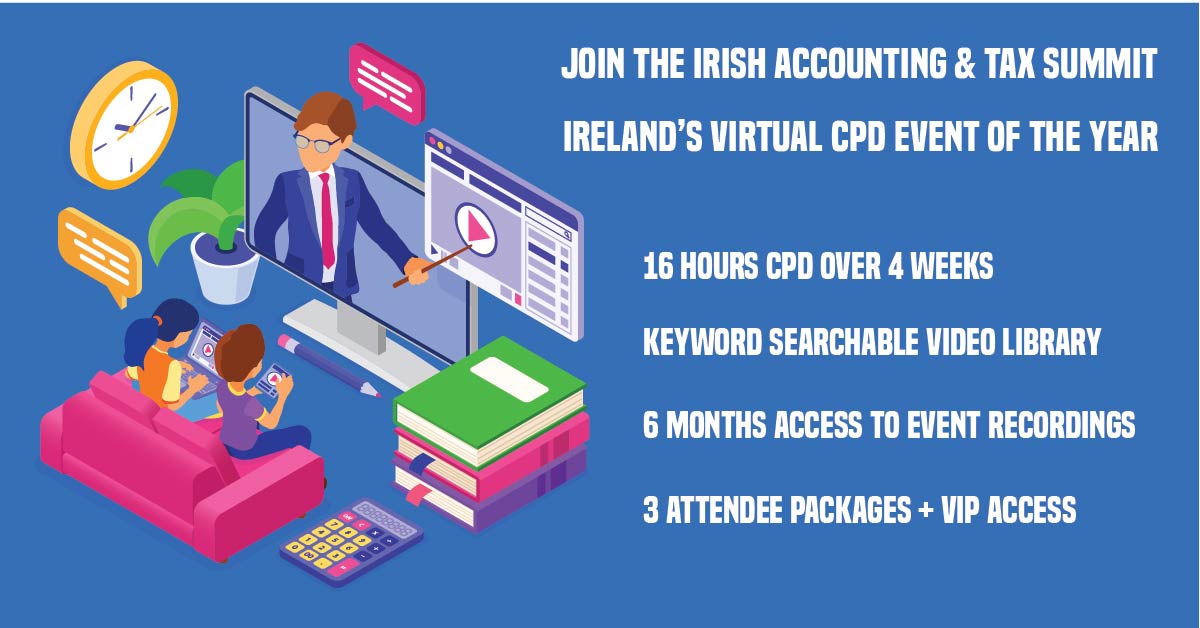 Transcript of Video – Customer Due Diligence
This transcript was created using AI and may contain some mistakes.
So then on customer customer due diligence. And again, this is where a lot of the issues arise. So there's no client risk assessment for our clients that were acting for. So that's obviously you should have a risk assessment for every single client. You're doing the risk assessment, but you're not concluding as to whether it's low, medium, or high risk,
um, inadequate customer due diligence. So that's kind of incomplete forms, or we're not identifying like the source of funds or, or, um, whether they're non-residents things like that. So we're, we're doing the forms we're just not doing them completely. Not applying the correct customer due diligence. Um, so it would be getting to that as we go through the slides.
So for example, if we've a politically exposed person and we've done standard customer due diligence, that's, that's obviously not, not correct. Out of date identification documents, now I know some, some regulations it's more important to them than others. Um, if you've, if you're using a passport, that's out of date you should be getting an updated one,
it's a harsh finding, in my opinion, I'm not sure how you feel about it Columbo if I got your ID 10 years ago, and I'm still, you're still my clients, you know, I think it's a bit harsh, but again, it is something that's been raised on.
It is very much, it is. I think, I think,
I think this at the end of the day, talking with on the, on the last point regarding the two copies of originals, they're there, they're there they're there, they are. There, they are pulled, there are, they are the points that are being, are being raised. And I think, I think, I think firms are, are,
are up against, um, both the limitation on one hand and then offer the guidance that's been issued by the various institutes. And you know, it's so it's are you, you are, you're faced with, we were two pieces, two pieces of, of guidance on both. And we're kind of all kind of coming down on the lines of having up to date ID documents and No,
at the same token, I wouldn't be thrown out and all the ID, if you don't have a new ID is better than no ID. It is, it is a harsh and often was anyway. That's that's, what's been that it's been raised on monitoring visits.